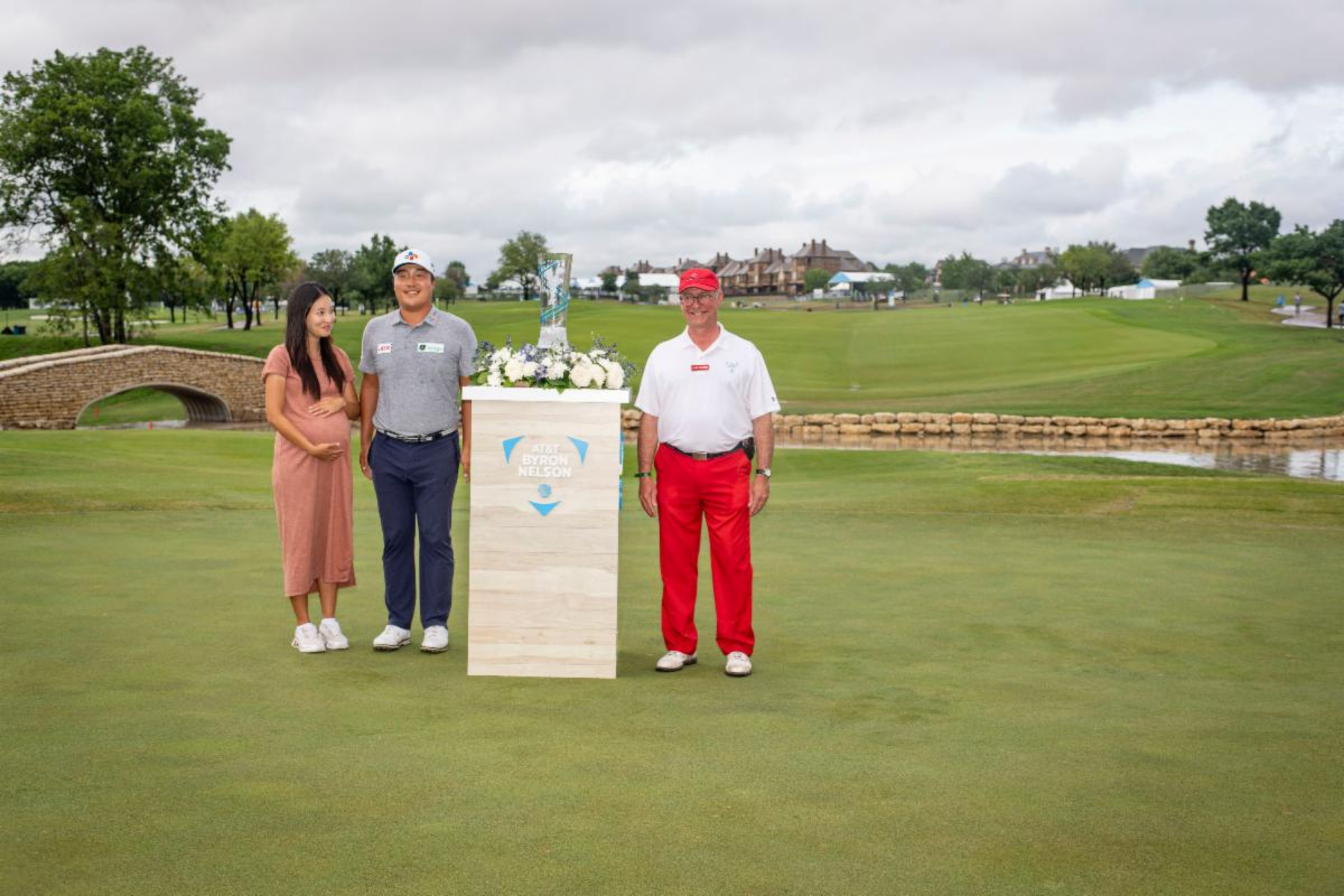 AT&T Byron Nelson raises $ 5.5 million for Momentous Institute
Send the latest business news from your company to Bianca Montes at [email protected].
The Salesmanship Club Charitable Golf of Dallas announced today that AT&T Byron Nelson 2021 has raised $ 5.5 million for the Momentous Institute during its inaugural year at TPC Craig Ranch in McKinney. While attendance was limited due to the pandemic, tickets for the event sold out in April.
Since 1968, the tournament has raised $ 172.5 million for the Momentous Institute, making it the most financially successful charity event on the PGA Tour. Preparations have already started for AT&T Byron Nelson 2022, which will be held May 9-15 at TPC Craig Ranch.
Navy Federal Credit Union extends DFW's footprint
Navy Federal Credit Union has already opened new branches in Burleson and Mesquite this year. Now he plans to add three more DFW sites, slated to open later this year and in 2022.
The Mesquite branch is part of the SERVE design program, which Navy Federal is piloting in some of its new or renovated locations nationwide. The SERVE program uses innovative branch designs designed to improve individual service to members. For example, these branches use over-the-counter counters rather than traditional windows. Other features include modular furniture that keeps locations flexible and the use of environmentally friendly materials, lighting and paint throughout the location.
The growth of Navy Federal is part of its national strategy to expand to places where military personnel, veterans and their families seek in-person service. It now has 10 branches and 269,118 members in the Dallas-Fort Worth area, which is home to more than 340,000 veterans.
Dallas Steakhouse Dakotas to reopen
Dakotas will reopen next month after closing in May 2020. At the time, the closure was advertised as permanent, but now The Brand restaurant will reopen under new owners Meredith McEneny, who took over the restaurant in January 2021.
McEneny remodeled the dining room with Italian marble, dark woodwork and gas lamps, according to recent news. The chef behind the downtown Sloane's Corner hit, Chef Ji Kang, will be the anchor of Dakota's cuisine.
AECOM moves headquarters to Dallas
Los Angeles-based infrastructure consulting firm AECOM will be relocating its headquarters to Dallas starting in October. AECOM CEO Troy Rudd and other business leaders will join the more than 1,200 AECOM professionals based in the company's existing Dallas office on Noel Road.
North Texas offers AECOM additional advantages as a hub of activity and a magnet for talent for the engineering and consulting industry. However, the California market also remains at the heart of the company's growth strategy.
Boutique Hotel Indigo leads the way in Irving
Type Six Design & Development joined development partner Shreem Capital, IHG Hotels & Resorts and local executives to kick off construction of a new Indigo hotel in Irving last week.
Hotel Indigo is an upscale boutique hotel brand of IHG Hotels & Resorts, with 128 hotels now open worldwide and 110 more under development.
When complete, the Indigo by IHG will be a six-story, 150-room canal-view hotel and a 90-seat full-service restaurant. Locally designed includes 3,300 square feet of meeting space, a full-service restaurant and bar, an infinity pool, and a fitness center.