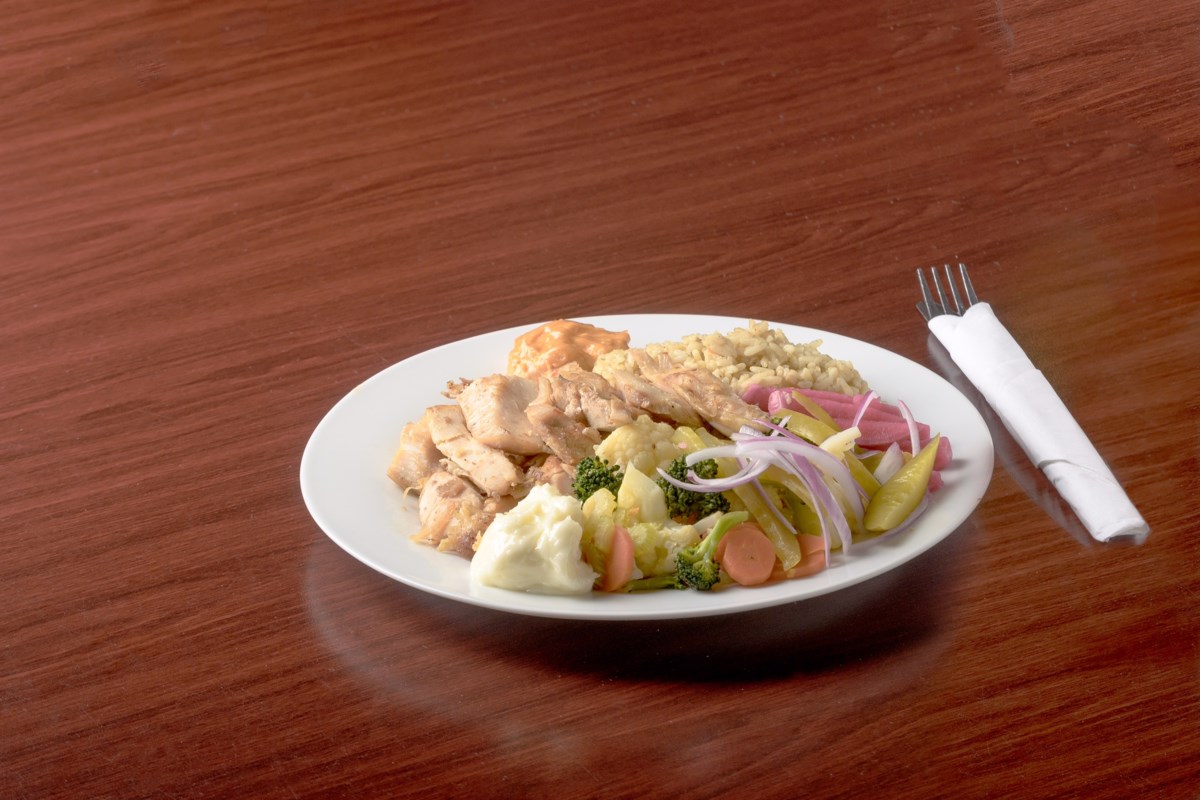 Authentic cuisine served in the only Lebanese restaurant in North Bay
My biggest challenge when we opened 12 years ago was that people didn't know much about Lebanese cuisine or even what a Shawarma is.
Twelve years ago this month, Roger Gergi and his wife Yasmin opened the doors of North Bay's only Lebanese restaurant.
Originally from Lebanon, Canada has been home to Gergi for over 35 years.
The couple made a bet that the Lebanese restaurant Cedar Tree was going to catch on.
"One of the main reasons we came here was because it was one of the things that was missing here in North Bay. There was no real difference in the food. We had Thai, we had Chinese, and then we had your usual stores here. This being my culture where I come from. I've been in the restaurant business my entire life, so I thought we would give it a try and keep our fingers crossed, "Gergi explained.
"To be honest, I had no idea it would be a success. We hoped so. Lebanese cuisine is very simple. People know it, people love it. We lived in Ottawa, Calgary, Toronto and there are Lebanese shawarma shops everywhere.
The ingredients aren't exotic, in fact, they're probably found in the average pantry.
"We use a lot of herbs, nothing spicy, nothing spicy, but a lot of different spices like oregano, thyme, basil, zaatar. We use a lot of this in our culture. These are ingredients that you have all seen and had before; chicken and lettuce and tomatoes and garlic. It's just the way we put it together, it's a little different, "Gergi explained.
Surprisingly, it wasn't the authentic Lebanese cuisine that got some customers through the doors first.
"My biggest challenge when we opened 12 years ago was that people didn't know much about Lebanese cuisine or even what shawarma is. So they would come and we would sell poutine back then so I could bring people in because who doesn't like poutine, right? And as they would come over to order poutine, I would tell them "While you wait for your poutine, try this or try that" and we would give them little samples of the donair, falafel and shawarma just to introduce people to the food. "
The Donair dish includes minced marinated beef and lamb wrapped in a pita with lettuce, tomatoes and onion, garnished with your choice of donair sauce or garlic sauce.
Falafel is a combination of chickpea and bean patties mixed with parsley, onion, garlic and fried spices and wrapped in a pita with lettuce, tomato, onion, marinated turnip garnished with tahini.
At the end of the day, the big seller is the chicken shawarma.
Chicken Shawarma is minced marinated roast chicken wrapped in a pita with lettuce, tomatoes, pickles, pickled turnip and onion, topped with your choice of garlic sauce or hummus.
"For shawarma, we use chicken breasts and chicken breasts only, we don't use dark meat. You take chicken and marinate it with a bunch of different spices and of course garlic. And you put it on a skewer and you cook it vertically so that it cooks from the outside to the inside, then we put it on a wrap with your choice of garlic sauce or hummus, "said Gergi on crowd enjoyment.
"I think one of the main reasons is the chicken. People know the chicken. So it's the easiest thing to do because you know it. Chicken Shawarma is the biggest seller, but we have a lot of vegetarians, a lot of vegans here in North Bay. So falafels, vegetarian shawarma, and tofu shawarmas are also big sellers.
The menu has expanded over the years to include appetizers, bowls and salads.
"We make wraps, we make platters, we make family meals, and we do catering, so we do a bit of everything. We try to keep it as authentic as possible. Obviously, there are things you just can't, so our menu is pretty small, "said Gergi.
"We try to keep only the basic Lebanese things that people know; your shawarma, your falafel, your kafta, your donair, tabouli and hummus. We try to keep it simple by keeping it minimal, but it's as authentic as it gets. "
"We are open Monday through Friday from 11 to 8. Before COVID, our lunch was the big money generator. We have a lot of business people from here and so on. But since COVID, we've lost a lot of people working from home and they're not here that often. We saw that our lunches were decreasing a bit, but our dinner made the difference, "explained Gergi.
"Knock on wood, we were stable the whole time. So COVID from a sales perspective hasn't affected us too much. We obviously lost a lot of catering because people don't get together, but restaurant sales weren't too successful.
The poutine that once drew people to the restaurant when Cedar Tree opened remains on the menu today.
Choices vary from traditional poutine to luxury shawarma poutine; Fresh cut fries topped with Shawarma chicken, cheese curds, spicy garlic sauce and donair poutine.
"I still plan for many more years here, I touch wood. We're still going strong, we still love it and we hope to be here for a good while, "said Gergi.
"I feel very grateful with 12 years here, through COVID, through the fires, we've had so much that has happened and the community has always grown stronger. It's because of everyone here that we're always here and I can make a living doing what I love to do and supporting my family.