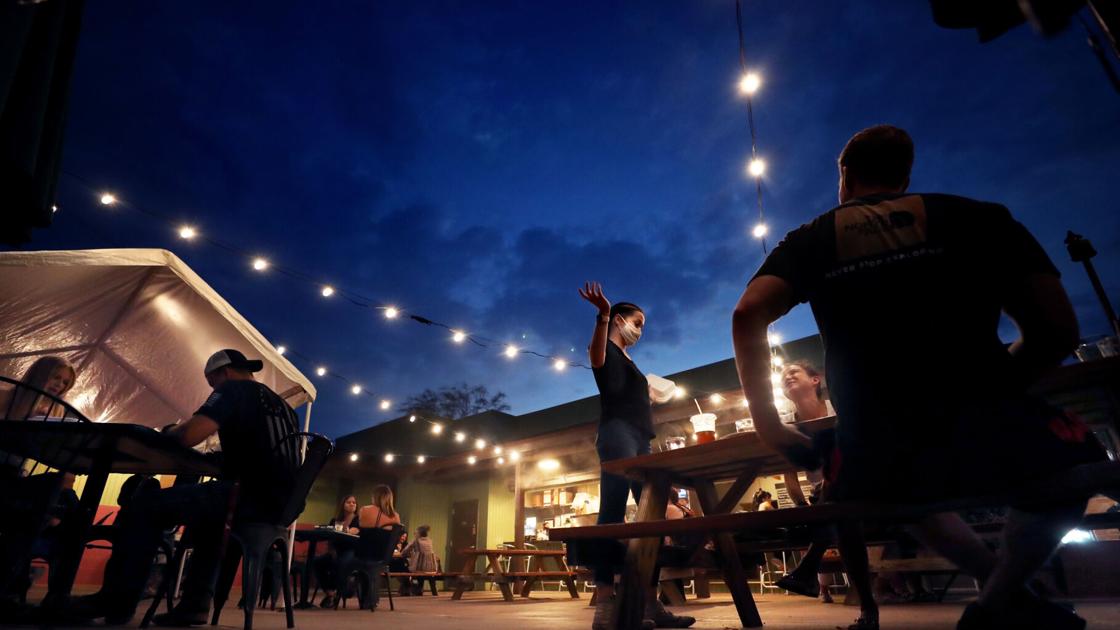 Fall is finally coming to Tucson! Let's eat – outside, of course | Subscriber
"With the good weather a lot of people want to sit outside so we've been busy," Tenino said.
The patio is also the ideal place for a dessert under the stars. Locale offers classic Italian desserts including tiramisu and ice cream.
LaCo / Tallboys
201 N. Court Avenue, lacotucson.com
Hours: 9 a.m. to 3 p.m. Sunday to Monday; 9 am-9pm Tuesday to Thursday; and from 9 a.m. to 10 p.m. from Friday to Saturday.
After a second period of closure due to the COVID-19 pandemic, this last time nine months, La Cocina, now called LaCo Restaurant & Cantina, reopened in September, with Tallboys, formerly of North Fourth Avenue, sharing its courtyard space.
A family affair, LaCo is owned by Jo Schneider and Tallboys is owned by his son, Ben Schneider. The Schneiders joined forces during the pandemic. Jo's other son, Eli, who ran Bentley's Coffee and Tea House before the pandemic, is also now aiding in operations at LaCo, located amid the Old Town artisans' shops in the historic El district. Presidio, downtown.
Many things have changed. Tallboys has taken over the old Dusty Monk Pub space and their menu is served both indoors and in the courtyard for brunch daily from 9 a.m. to 11 a.m. A limited happy hour from 3 p.m. to 5 p.m. includes appetizers and burgers. The dinner service, which features a mix of La Cocina classics and bold new dishes created by executive chef Alan Lambert, runs from 5 p.m. until closing Tuesday through Saturday, said Ben Schneider.