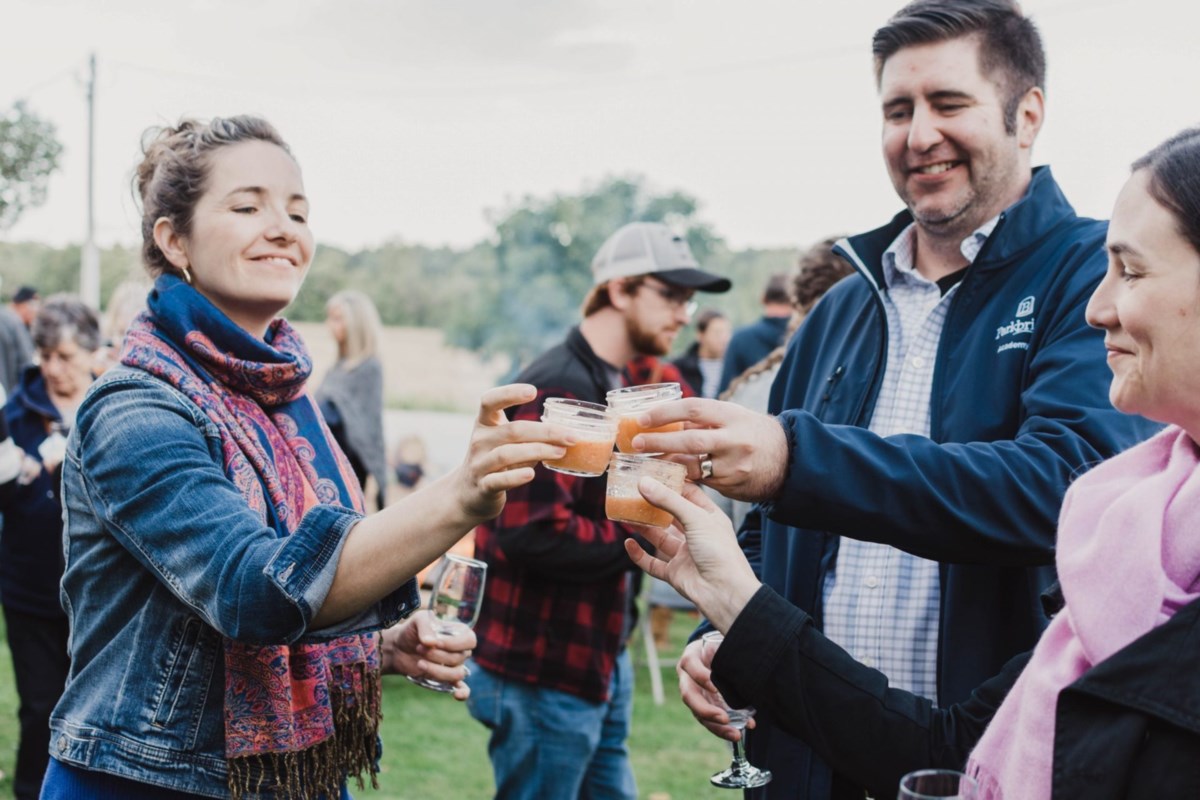 Farm-to-table dinner will celebrate "beautiful" local cuisine
"It demonstrates rural Canadian culture and simple ingredients that are fresh and amazing," the organizer of the Sept. 24 event tells The Roost
The Roost Farm is hosting its farm-to-table dinner on September 24, in conjunction with the eclectic cafe in Orillia.
Dalrymple Farm will set the table for the People's Harvest Dinner for the third time using mostly farm-grown ingredients.
"We harvest everything, take it to the Eclectic Café to prepare it, and then they cook everything on site," says Shannon O'Donnell, co-owner of The Roost.
Approximately 120 guests attend the event under tents while enjoying the cool, cool fall weather.
"For us, it's a great way to celebrate the end of the summer season," says O'Donnell. "It's a great way to showcase local food and how upscale and delicious it can be."
O'Donnell says the event proves local food can be "beautiful."
"For me, it's really important to show that," she said. "It demonstrates rural Canadian culture and simple ingredients that are fresh and amazing."
O'Donnell has co-owned The Roost since 2017 with her husband, Matt Stewart, whose grandparents originally owned and operated the farm.
"We're still learning as we go," she said. "My husband works full time, I run the business, and then we farm together."
O'Donnell loves the challenges and rewards that come with farming.
"It's definitely a whole range of emotions when you're a farmer," she said. "It's really nice to work with the land and the animals and to know that you are producing good, ethical, healthy and nutritious food."
The first two Farm to Table dinners took place in 2018 and 2019 before going on hiatus in 2020 and 2021 due to the pandemic.
"People love this event," O'Donnell said. "It's very communal."
Guests are welcomed to the event with cocktails before being seated at tables that are set up in a long buffet style. The event features live music and a home country environment.
"It's a really nice opportunity for people to walk around, tour the farm and socialize," O'Donnell said. "It just has a really nice intimate feel."
Tickets for the event are on sale now, they cost $125 and you can purchase yours here.