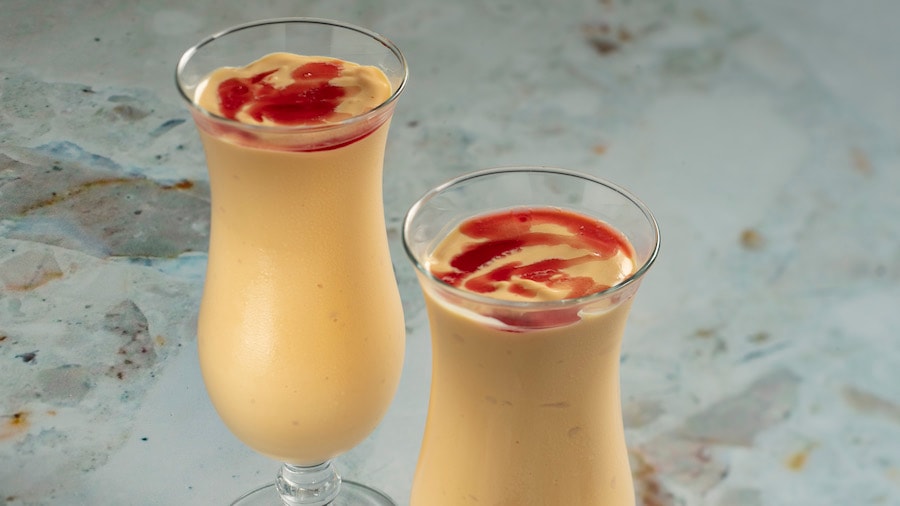 FIRST LOOK – EPCOT's Connections Cafe and Restaurant will offer food and drinks inspired by Italian, French and Asian cuisines
Disney today shared a first look at new food and beverages coming to the all-new Connections Cafe and Eatery at EPCOT.
The new quick-service restaurant, which will also include a Starbucks, will offer dishes and drinks inspired by Italian, French and Asian cuisines. Mobile Order will also be available for the restaurant and Starbucks.
Choices from worldwide sandwich selections include the French Bistro Burger with caramelized onions, bacon and brie to the Southwestern Burger with roasted chipotle corn salsa and a guacamole spread. Another option is the Vietnamese-inspired Banh Mi Burger or the Greek-inspired Mediterranean Burger.
Salads inspired by French and Chinese cuisines include the Niçoise-style salad filled with potatoes, white and green beans, and olives drizzled with a Dijon vinaigrette. For an Asian twist, try General Tso's Chicken Salad with ingredients like broccoli slaw, red pepper, tangerines and crispy wontons.
Four pizzas are available. If you want a more classic option, the meatball pizza is for you. The curry spice pizza topped with carrots, potatoes, peas and lime "yogurt" puts a new veggie twist on the classic pizza.
The kids' menu includes dishes like Grilled Chicken Bao or classics like the Chicken Nugget Basket or Cheeseburger.
Dessert options include the Liège waffle – made with brioche yeast dough stuffed with pearl sugar and finished with savory toppings.
Shakes include a mango coconut milkshake topped with a drizzle of pomegranate molasses and, for a more dessert feel, the Apple Pie Gelato Shake.
Drinks include a Watermelon-Mint Agua Fresca which is alcohol-free. For those over 21, several wines and draft beers are available, as well as the Cucumber and Thai Basil Cooler, a filled specialty cocktail.
Connections Cafe and Eatery is opening very soon this spring at EPCOT in World Celebration.