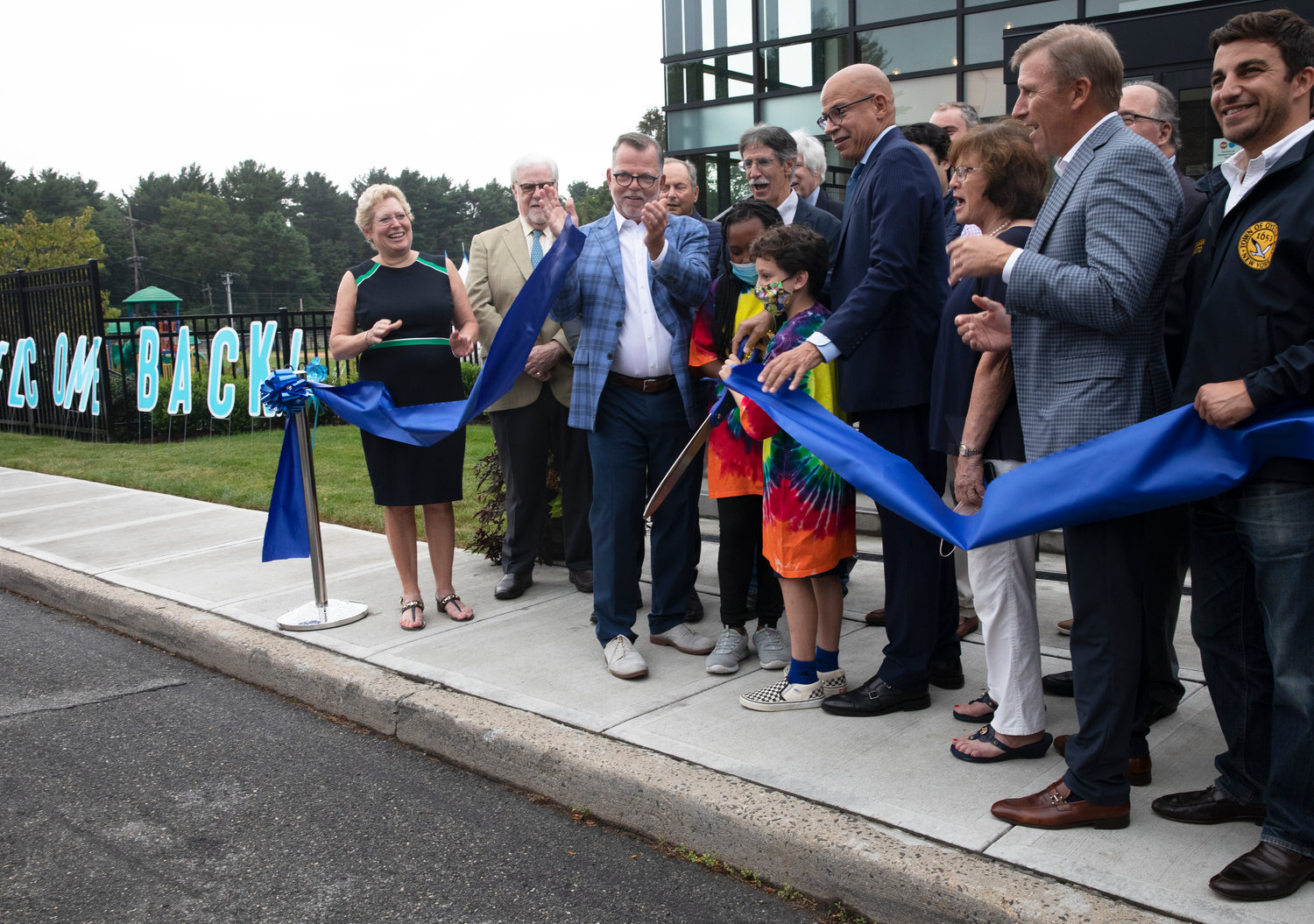 Grenville Baker Boys & Girls Club reopens in Locust Valley | Herald Community Newspapers
A jubilant crowd gathered in front of a royal blue ribbon that stretched out at the entrance to the Grenville Baker Boys & Girls Club on Weir Lane last Friday. The occasion was the completion of the Club Building Great Futures expansion and renovation project, which began in 2019. Despite construction and fundraising delays due to the coronavirus pandemic, the state-of-the-art facility of 42,000 square feet opened to the kids' zone on September 13.
"This is a very special day in the history of our club," said two-time Chairman of the Board, John Campbell. "Seventy-one years ago, a group of people like us stood outside this building to change Locust Valley forever. This continues to provide children with a place they call their second home. We have changed over time, but what has never changed is our belief in our children.
The club accommodates around 1,200 children aged 5-18, offering everything from after-school homework help and college preparation to cultural outings. They are encouraged to get involved in community service and may participate in media and technology programs; fine arts, performing and culinary arts; and sport and athletics.
The $ 10million project – the club has raised $ 6million so far – added four homework assistance classrooms, two renovated gymnasiums, an educational kitchen and a dining room, as well as centers for tweens and adolescents. The new space includes two fine arts studios, dance and creative movement studios as well as a renovated games room and sports fields.
"It's great to open the new building," said Marc Bilbry, associate director of the club. "It's been almost two years. But we had alternative sites during construction. I am delighted to lead the regular programs of the school year.
The club's original entrance was on Forest Avenue, a large intersection where Saskia Thomson, a club volunteer, said there had been accidents. "The entry is now on Weir where security is high," she said. "The buses drop the children off at this entrance, then they descend a flight of stairs to be scanned at the lower level of the building. "
Part of the extension includes a room where children can learn creative movement, Pilates and yoga. In the fine arts studio they can learn to sculpt, and in the pre-teens center they can play table tennis and bumper pool.
The kitchen is dedicated to former student Mike Maroni, who passed away in 2019. Children can learn to cook there, which Maroni would have loved. His widow, Maria, said she was grateful to the club for creating the coin in memory of her husband.
"He always wanted to help others, especially children," Maria said. "It's a tribute to Mike and his heritage. It will make a difference in the lives of children.
The club was established in 1950, and it has remained dedicated to the mission of inspiring and empowering young people to realize their potential. They are encouraged to be productive, responsible and caring citizens and to become the community leaders of tomorrow. Young people from all economic, social and family backgrounds – and especially those from disadvantaged backgrounds – benefit from all that the club has to offer.