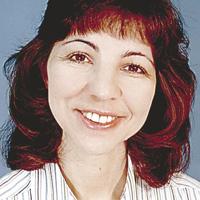 Marti Attoun: Christmas gifts that continue to offer | Lifestyles
In every family there is one person on the Christmas gift exchange list who wants nothing, needs nothing, and gets mad if you buy something or nothing.
I am not that person.
This year, I'm making it even easier for my family's gifts with a list of what I don't want for Christmas:
• luminous rods. I have never had the slightest difficulty finding food in the dark, be it rice or rib eye.
• A named star after me. This giveaway has been around forever and frankly I've always been afraid to pay money for something I can't see. Unless it lights up like wands when I look at the sky and cry, "Where in the universe are you, Martha Louise?" I do not want it.
• A Kodak puzzle of 51,300 pieces, 27 wonders from around the world, over 28 feet long. There are at least 51,300 reasons why I don't want this puzzle. First, I don't have such a long chart table. Second, I don't have such a long life.
• a pack of six beer soaps that smell of award-winning beers. I don't want armpits that smell like blue tape. If I ever have that urge, I'll puzzle my driveway for the next 20 years.
• Fake food plastic or clay. I grew up with two bunches of plastic purple grapes sitting on a brass scales of justice in the living room. I was not impressed then or now. Today's trendy faux cakes, cheeses and fruits are more realistic, but I prefer the real ones. However, the $ 500 Stuffed Egg Clock is adorable.
• A personalized steak Branding Iron. I don't want to put my signature on anything that comes from this kitchen.
• A virtual classroom with a shark expert. I'm definitely interested in seafood, but prefer a face-to-face encounter with Walt's favorite shrimp platter at Red Lobster.
• A Bagletti suitcase which transforms into a lounge chair or bed for sleeping in the terminals. Thanks, but I will pay extra for a non-stop or car ride.
Marti Attoun "Booth 186: My Second Hand Career in Vintage Corsets, Moose Heads, and Other Moth Eaten Antiques" is available as an eBook on Amazon.