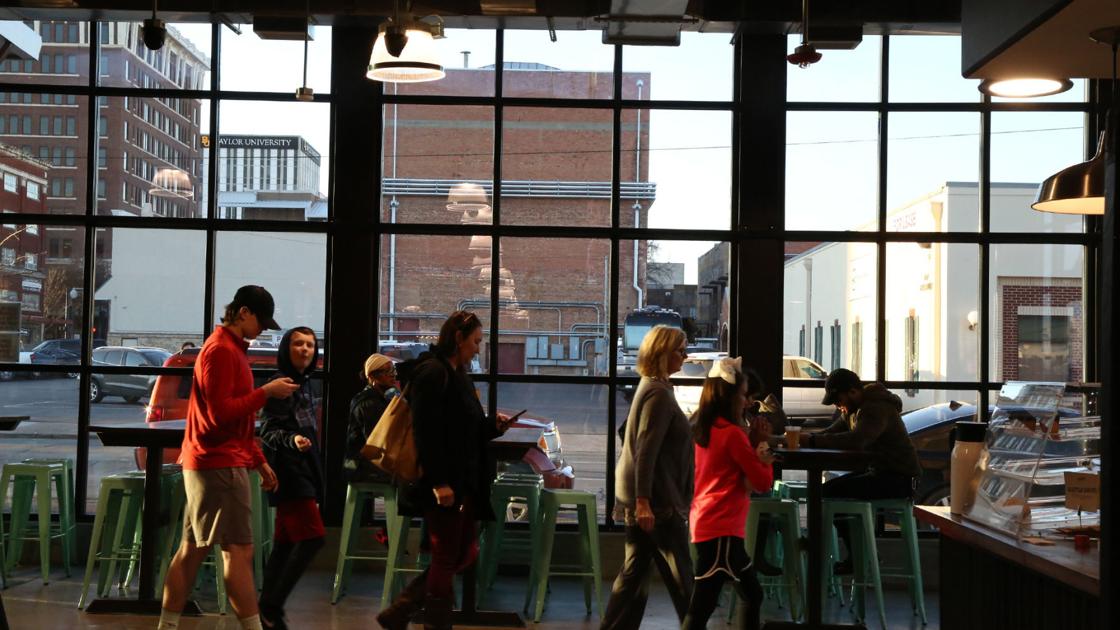 Mike Copeland: new dining options at Union Hall, Richland Mall, Baylor; Neighbor purchase; Gathering of building permits | News from local businesses
Yours truly wouldn't claim to know the charms of these features, not being a retro-gaming enthusiast, but diners of a certain age and level of gaming sophistication would certainly find them irresistible.
Other additions to the menu of Union Hall's food vendors in recent months include Curry Up & Wok This Way and Lolli Pop's Sweet Shop, who join Save Point as the first occupants of a space at the back of Union Hall. Waco Melt, Salad Stand, and Zuke's Tea Bar also filled new stands some time ago.
The tongue-twisting Dough Re Mi opened earlier this month in a space vacated by Around the World desserts, and Be Kind Coffee recently opened in a space vacated by Kurbside Coffee.
A stroll through the Richland Mall revealed that Rockin Rolls has opened there, while Vanessa Kasa's authentic Mexican food is on the way.
Congress hotel in the city center
The land was inaugurated last week on AC Hotel by Marriott, Sixth Street and Mary Avenue, a 182-room convention hotel to anchor a block near the Magnolia Market at the Silos, the Czech-themed Pivovar restaurant, the brewery and the hotel, and other attractions. Public and private investments in the hotel, an adjacent parking garage and a shopping center will exceed $ 60 million.
Build a space to build
Meanwhile, S2A Modular will inaugurate its second Megafactory in the United States on Tuesday, this one at 1619 Exchange Parkway. Representatives from the City of Waco, McLennan County and the Greater Waco Chamber of Commerce will join S2A officials for the ceremony. A press release from Waco Chamber indicates that the operation will include 10 buildings totaling 240,000 square feet.