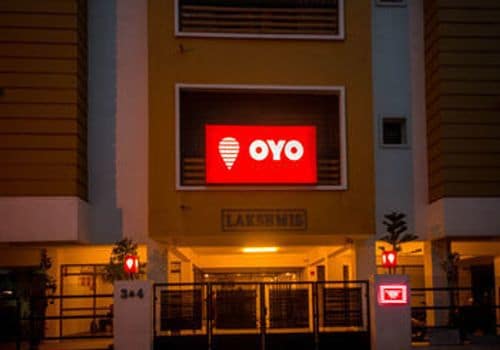 Oyo is no longer a start-up, has assets worth millions of dollars: Fhrai tells Nclat
The Federation of Indian Hotel and Restaurant Associations (FHRAI) told the National Company Law Appeals Tribunal (NCLAT) on Wednesday that the Oyo hotel company had assets in excess of Rs 300 crore as of fiscal year 2019 and that it was no longer a startup.
The company is currently battling claims of over Rs 200 crore filed by several hotel owners claiming to be operational creditors.
The comments from the FHRAI, which intervened in the insolvency case against Oyo, came after NCLAT Judge Anant Bijay Singh noted on Monday that the Insolvency and Bankruptcy Code of 2016 (IBC) needs a separate provision for startups that have no assets.
"
Oyo is not a startup
more according to the definition of the Ministry of Commerce, since its income was above 100 crore rupees as of fiscal year 2019, "said FHRAI lawyer Krishnendu Dutta.
He added that the company's assets, including tangible and intangible, exceed Rs 300 crore.
According to documents from Tofler, Oyo's parent company, Oravel Stays Pvt Ltd, had recorded consolidated operating income of Rs 6,430 crore in fiscal year 19. It had reported total assets of a value of Rs 6,430 crore. of nearly 1000 rupees, which included physical facilities and equipment of 293 crore rupees.
Oyo did not comment on the FHRAI's statement in NCLAT.
Oyo's lawyer, Mukul Rohatgi
had questioned Monday on the role of the interveners in the affair, and had particularly attacked the FHRAI. "How can the Federation of Hotel and Restaurant Associations of India, which is an association of 1000 hotels, be an operational creditor? FHRAI is Oyo's rival," he said.
Rohatgi, who appeared for the Softbank-backed company, told NCLAT that most of the claims against Oyo are not credible.
"I am informed that of the alleged Rs 225 crore claims against Oyo by suspected operational creditors, the Insolvency Resolution Professional (IRP) has found
at first glance only Rs 13 lakh
"Rohatgi said.
However, the IRP has yet to reveal details of the total amount claimed by creditors. The IRP did not comment on the statements made by Oyo's attorney.
Oyo settled the case with a Gurgaon-based hotel owner who initially dragged the company to NCLT for non-payment of Rs 16 lakh dues.
However, several other creditors have now intervened in the matter. This includes the Federation of Hotel and Restaurant Associations of India (FHRAI), which represents several hotels across the country.
NCLAT must now decide whether the claims of the intervening creditors should be allowed, given that the original party has requested the discontinuance.
The NCLAT judge previously commented on how an insolvency case can play out against a company that has no physical assets. "The IBC should consider separate provisions for startups and unicorns. Oyo is a startup but has no ownership. Even if there is liquidation, there will be nothing. There cannot be conventional solution for startups under IBC, "he noted.
The case has now been placed for orders in July.
(Edited by : Kanishka Sarkar)