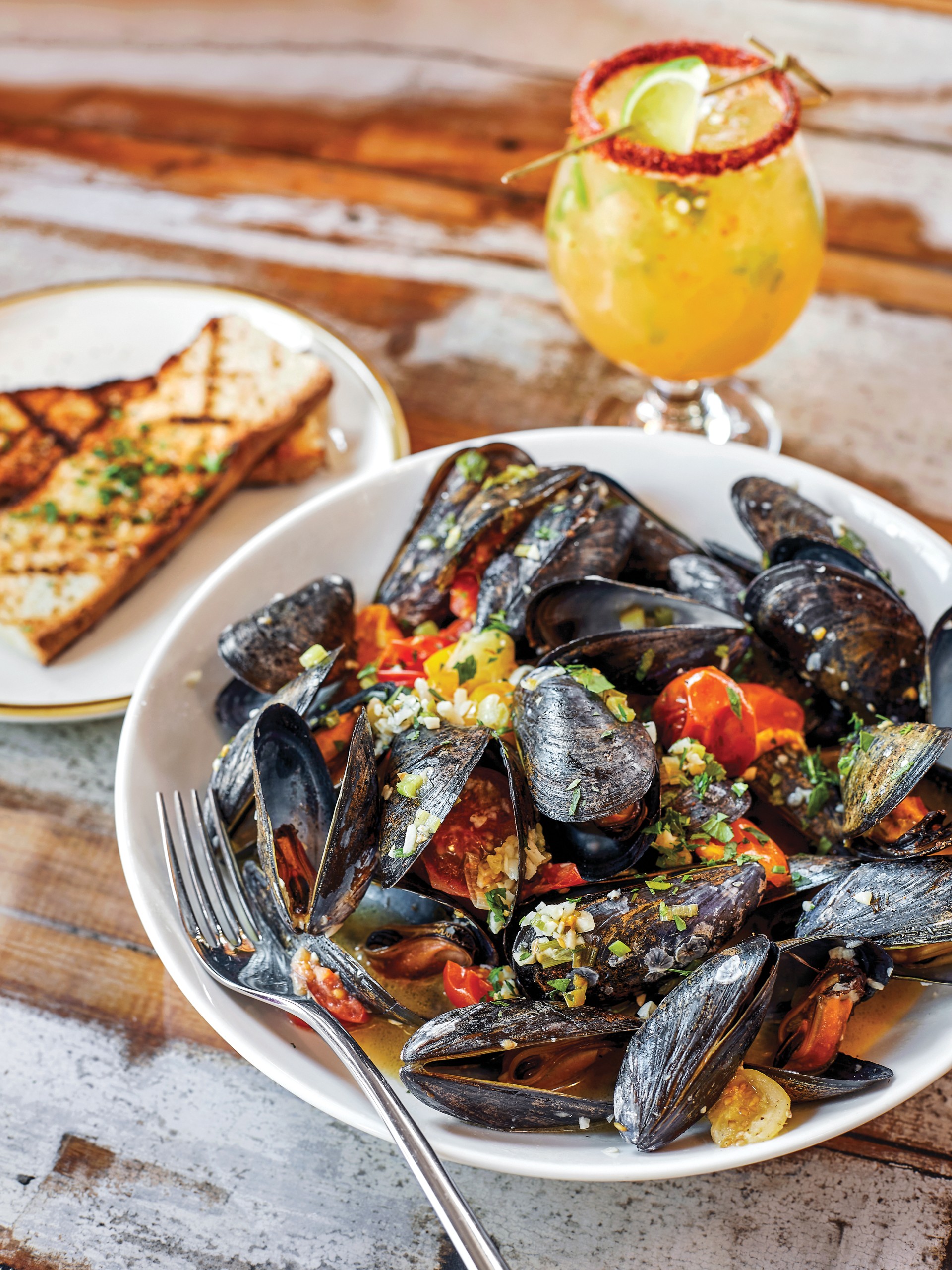 Restaurant Review: Brick Pizza Co. in Bristol
Americans spend a lot of time thinking about food; certainly, I am no exception. Obsession runs ffrom necessity to indulgence, but it is always driven by a desire for visceral gratification. The delights of our childhood, the second-hand restaurants, the bars where twenty-one was announced, the dishes that broadened our horizons when we first tried Thai, French or Indian cuisine – these meals are all captured snapshots that define who we are and how we lived.
But – listen to me – there is an argument for having managed to complete all these experiments in one bite. As casual as it is, pizza is the rare food that succeeds simultaneously express nostalgia, craftsmanship and distant cultural vision. Some people may think nothing of take a quick slice for food and go about their business, but a pizza is ready on the right — finely ground Italian flour, the heat of a cauldron and a dough more more important than its garnishes – carries with it the whole history of Neapolitan chefs and the fire they venerate.
Perhaps it's not so strange, then, that a pizza sanctuary has opened up in the Unity Park complex in Bristol, right next to Pivotal Brewing and its enormous chimney. The entire property is a tribute to home and Brick Pizza Co. is no exception. If the building looks squat from the outside, it rises inside, with massive woodwork beams under the vaulted ceiling and windows in every imaginable place. Earthenware pizza ovens welcome you at the door, pushing pies like a brigade – but they are the only proof of modernity in a space that fully embodies the 19th century. The stone walls are two feet deep, making the whole building feel like a battalion on the ground floor and a beach house above – an architectural relic of an age when Warren and Bristol has seen its fair share of revolutionary onslaught. (It should be noted that this renovation was colossal: walking by a single chipped slate-colored tile on the floor, a hostess backed off and exclaimed, "Chipped? Not after a million dollars!")
Even the kitchen resides inside vaulted brick enclave, where rustic Italian dishes are produced in the shade of yeast dough and troughs of tomato sauce. There is so much light and so many gates that the boundary between inside and outside dissipates quickly and your device vision could miraculously catch a corner of Tuscany in its splendor.
This is definitely where the power of pizza comes in: undoubtedly a side of the state mainstay, a real brick oven pizza can't help but articulate the humble origins of
a centuries-old dish from European ovens. In fact, this kitchen is attached to the ancestral versions ($13 – $18): light on cheese and sauce to showcase the spicy meats, seasonal produce and hauntingly local cherry pepper rings. Two-tier stands grace almost any table because – and this is where it gets forgiving – you might spend most of the day with rotating trays of charred dough and a steady stream of beer.
However, many people come here with children, and with an interior space that can accommodate nearly 200 people, the restaurant is divided into food vignettes, surrounded by brickwork. There's room for sixty more each in a private room and outside on the patio. But the mood remains common at all times, with waiters eager to chat with a toddler munching on a garlic knot and a menu entrenched in comfort food.
There are half a dozen varieties of polenta fries in the city, but Brick Pizza's version ($12) is battered into a corner of steep topography, served with a smear of roasted garlic aioli and a marinara brilliant. Local ingredients make an appearance — calamari, mussels, collards, Narragansett Creamery cheese, corn, tomatoes, squash – but the goal is still to marry New England sensibility with ancient Italy. The beef bolognese ($24) is dense and richly seasoned, a more rustic take on it than refined and better for it. The sauce is barely skimmed by the cream, but a dollop of local ricotta softens the intensity without dissipate its impact, and in summer, gemelli offers local corn and cherries heirloom tomatoes.
There is no doubt that Rhode Island has embraced Italian cuisine as his adopted child. Nope other foods are just as popular or accessible statewide and, although Brick Pizza leans towards the bucolic, it manages to offer something transformative: in the sun-dried tomatoes, olives, and roasted artichokes, there's a sense of pedigree that doesn't come across as Americanized but rather as lineage. Braised Pork Shank with Risotto and Pea Tendrils ($25) barely clings to the bone, dripping with deep flavor as well as the burst of lemon and sugar snap pea notes. Pan-fried chicken with turnips and earthy quinoa ($25) is balanced by sweet sun-dried tomatoes.
There's a distinction in most dishes – dense and tangy, hot and cold, rich and spicy – that articulates the Italian palate more eloquently than you might think. of a restaurant touting pizza in his name. But there is the catch: this refurbished mill building is an unreserved tribute to a food which manifests heritage in the simplest forms.
That's not to say there isn't evidence of continental revelry. The menu can be sober but the space is often noisy with the cries of small children and by the bar, which marks time in sporting events. Dessert is certainly no different, taking a more transatlantic approach. The most indigenous dish is a limoncello layered cake with a tight crumb and lots of mascarpone buttercream. It is a kind of birthday cake, capable of satisfying an age gap of eighty years. But a brownie-cookie hybrid sent like a tower topped with vanilla ice cream is a dish without a homeland, concocted entirely by the whims of a diner under the age of ten or hoping to return to that memory.
But no matter the day, this is a building determined to take its guests back in time. In the Revolution? Maybe. But also to dishes that evoke the house, on this side from the ocean or the other. It's a trip rooted in an appreciation for the familiar and why certain dishes become our favorites – not because they are complicated, but because they are well made.
____________
Brick Pizza Co.
500 Wood Street, Bristol, 396-5200, brickpizzaco.com
Open for dinner from Wednesday to Monday and for lunch on Saturday and Sunday.
Wheelchair accessible. Lot parking.
Kitchen: Pizzas and other rustic Italians.
Ability: More than 300, including a private room and a patio.
Vibe: George Washington meets Giada De Laurentiis.
Prices: Appetizers: $8 to $16; entrees: $13 to $25; dessert: $9-$10.
Karen's picks: Pizza, braised pork knuckle, rigatoni bolognese.