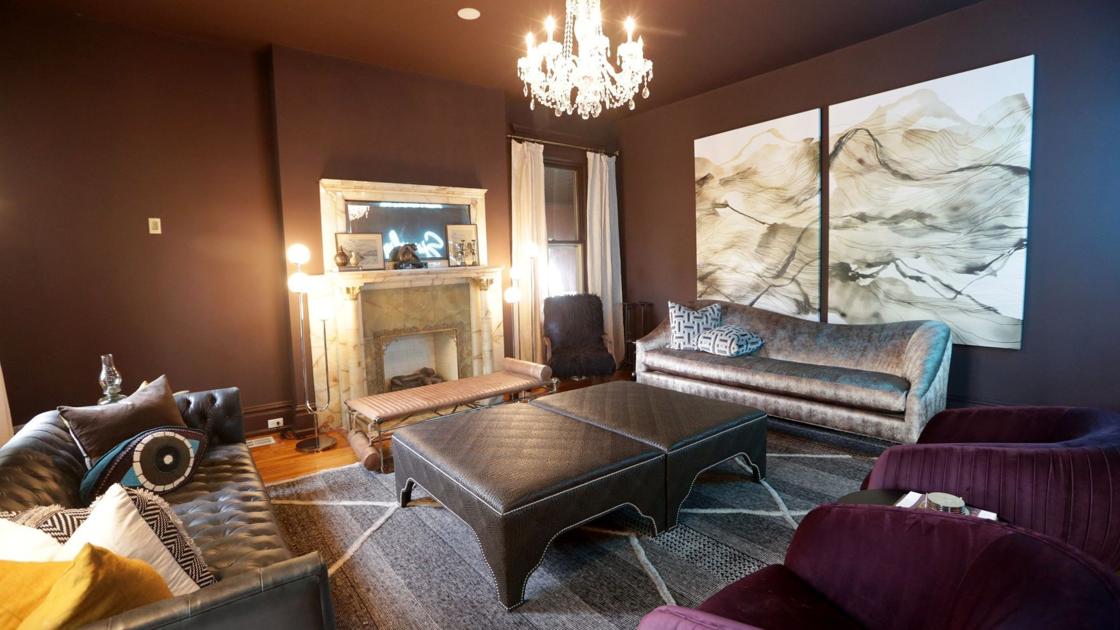 Stunning Compton Heights is updated with modern furnishings, whimsical touches | Home & Garden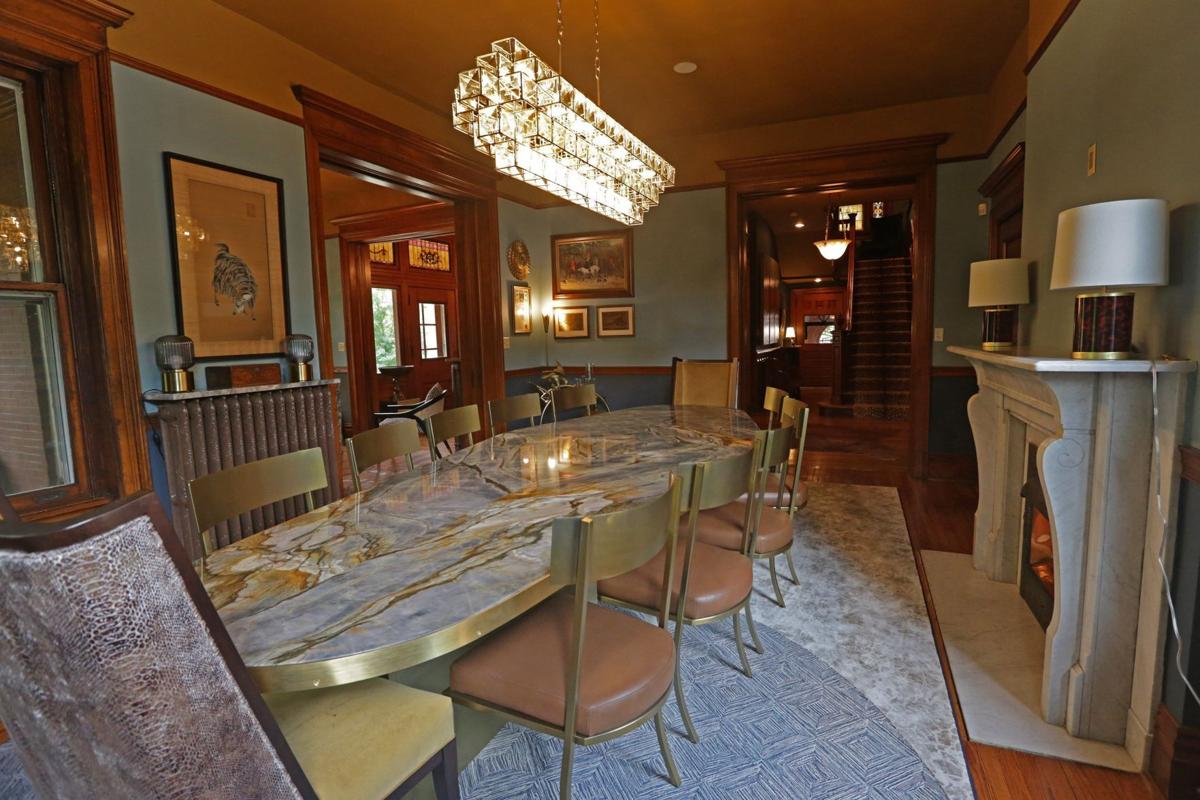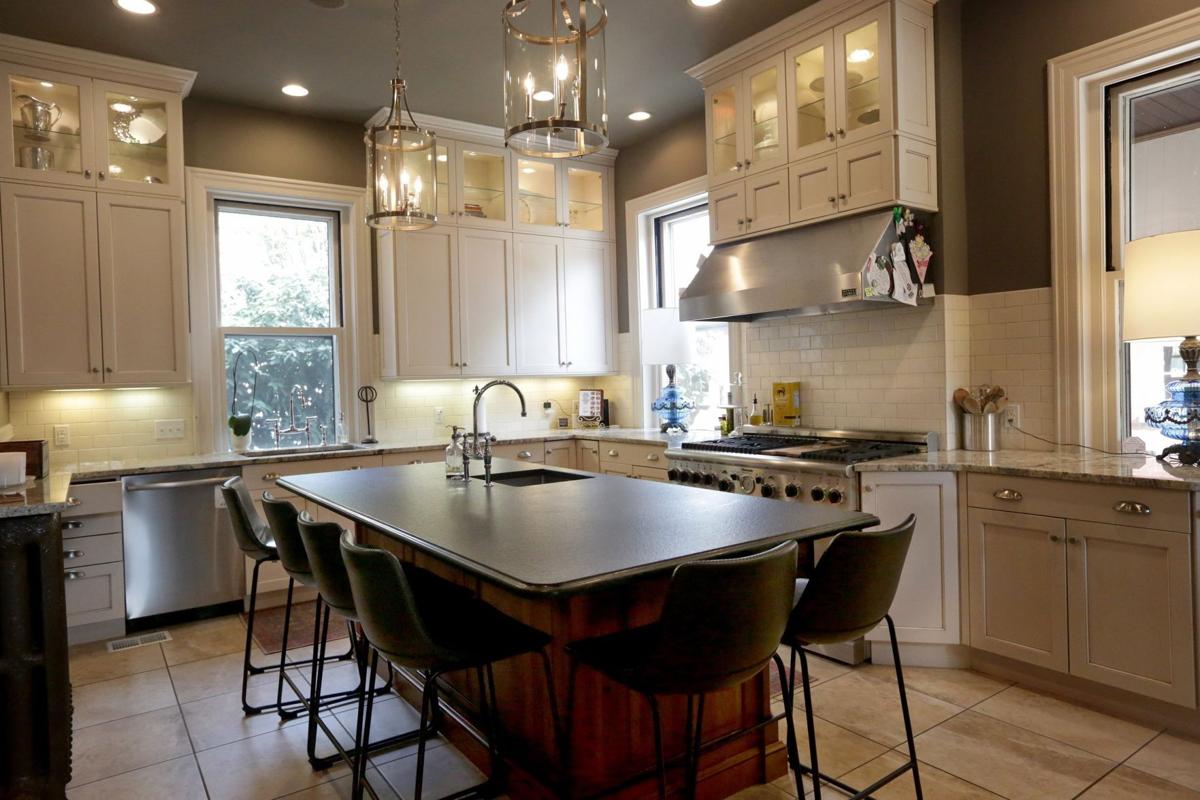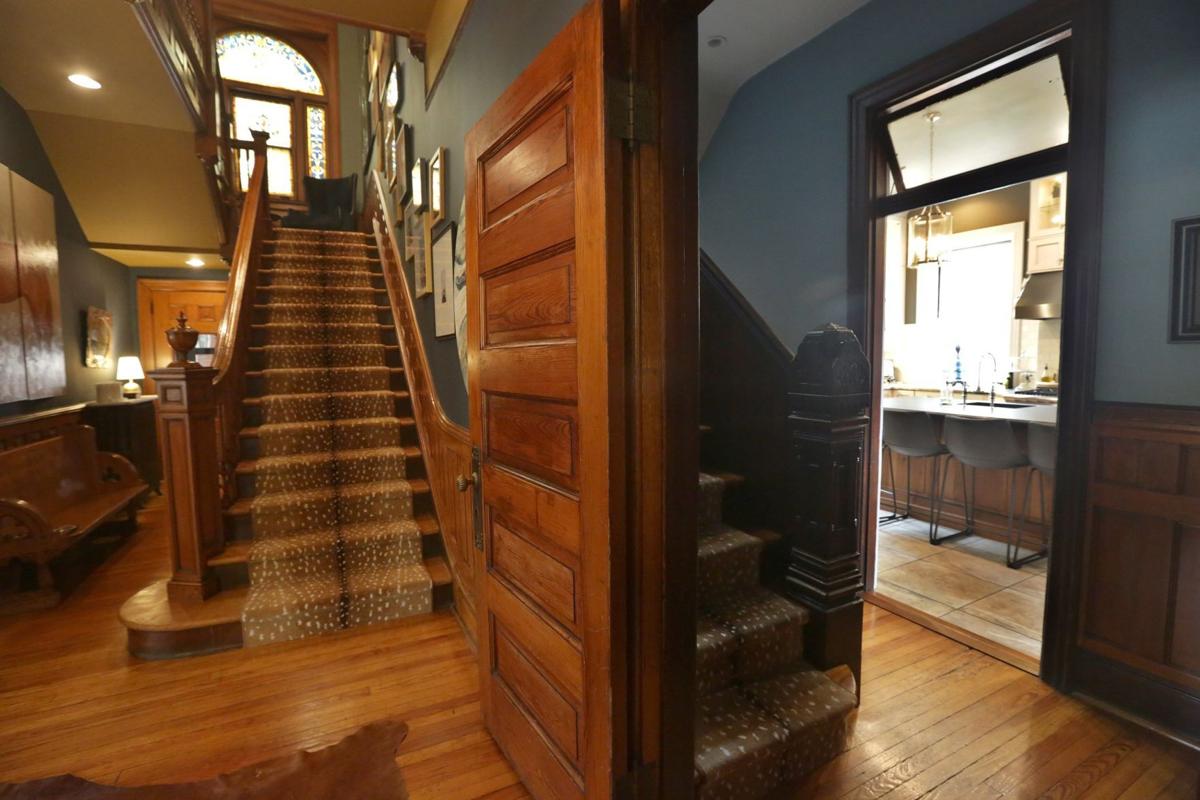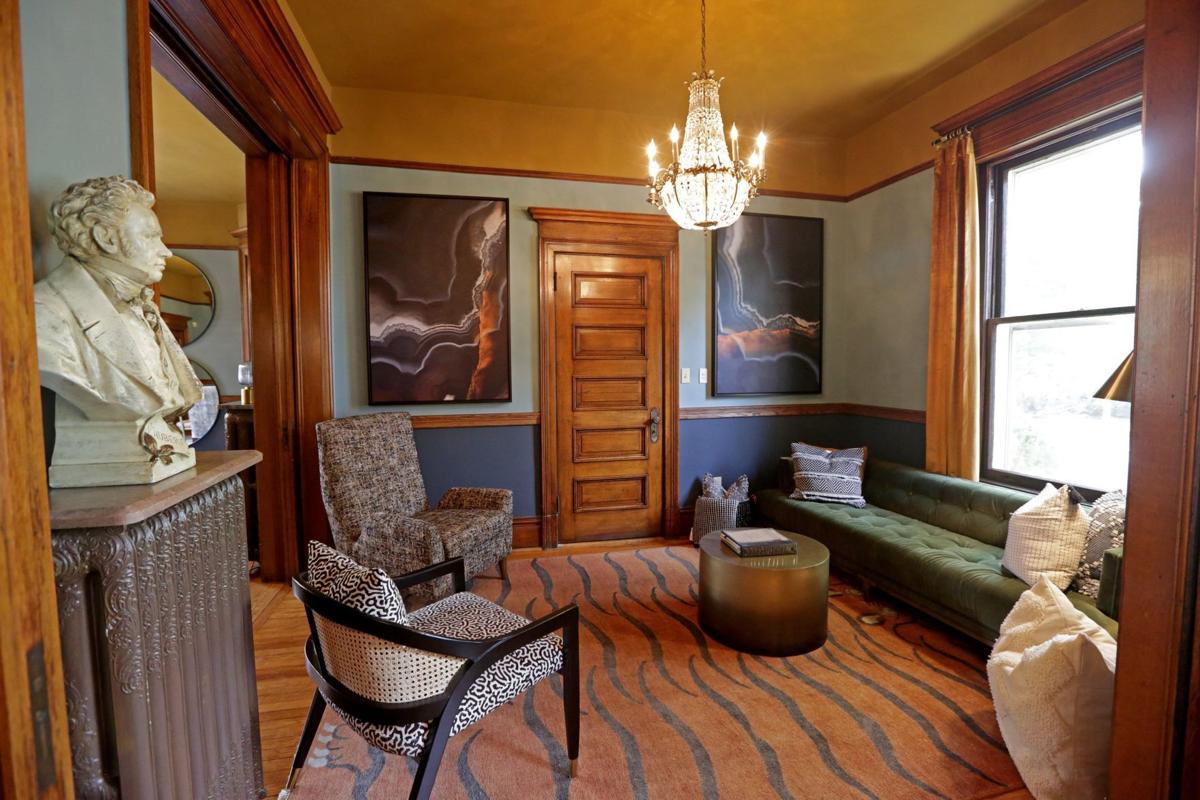 By Jim Winnerman Post-dispatch special

"Stephanie lived in Overland and I was in an apartment in Clayton," recalls Cash Gill. "She wanted to move to town and I wanted more green space, so we made a compromise by buying our house in Compton Heights. We've been here for just under a year, but we love this neighborhood.
The five-bedroom, 5,800-square-foot residence where they settled is a classic renaissance home that retains much of the original historic charm of its completion in 1897 for the St. Louis real estate attorney and veteran of the civil war Herman Haeussler.
It remains an elegant port coach with four graceful brick arches, where it housed visitors for 124 years. The porch has two Ionic stone columns that correspond to two wooden columns welcoming visitors to the richly paneled foyer. Everywhere, the house features hardwood floors and extravagant joinery.
On the first floor landing of the grand staircase, a magnificent 10 foot high three piece stained glass window faces west and offers a myriad of colors that are briefly sprinkled up the staircase as the sun sets.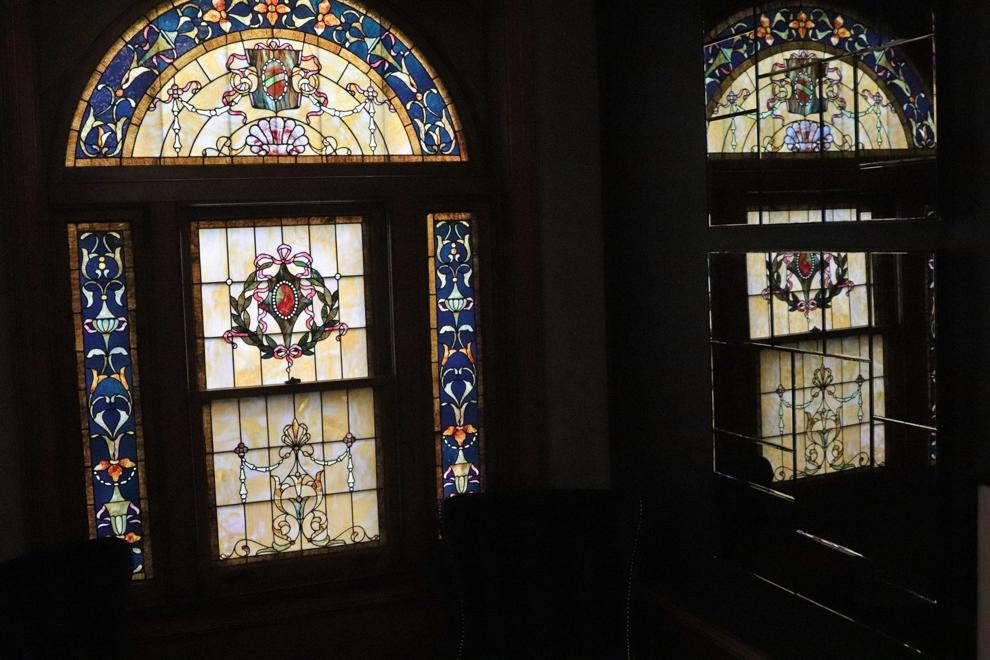 The high ceilings and windows, as well as the generous dimensions of the rooms, seemed to swallow up the couple's furniture, and they immediately knew they needed decorating help. "It looked like Barbie doll furniture," recalls Stephanie.
Kourtney Smith and Mike Wyrock of Nistenhaus Design were hired solely on the basis of the company's website. "I liked what I saw, and we didn't want a decor with a subtle, matching tone," says Stephanie. "We told Kourtney to push us out of our comfort zone, and she did. We couldn't have done it without her.