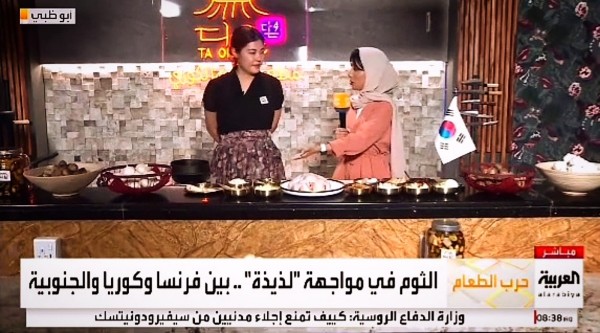 The garlic war between Korean and French cuisine on the Arabia livestream
"Hello, in this hot news, we are going to share our (Taon Korean Restaurant Live Stream) on the famous Arabic news channel AL-Arabia and the interview was about garlic cultivation between Korea and France.
Interview with Korean restaurant Taon on Al-Arabiya channel, in a food war contest, Korean garlic necklaces face their French counterpart, through which Korean and French food cultures are identified and what brings them together and what brings them together under the same taste where the subject is (garlic). About garlic and its use since ancient times as a traditional medicine, the Taon restaurant was hosted on Saturday morning in the year 2022, June 18, on the program Al-Arabia Sabah Al-Arabia, which is broadcast on Al-Arabiya News Channel, with a competition for the delicious taste of garlic among Korean dishes, in which garlic is an important element in its preparation and the transition from confrontation to French dishes, which at in turn are garlic An important ingredient in its preparation. They talked about the importance of garlic in the lives of Koreans as it is an important food for the body and good for health, more so because of its ancient cultural connection with Korean dishes.
The topic also went to ask about the similarities and differences between French dishes and Korean dishes which were prepared according to taste were also discussed in the interview. Some myths that circulated and still circulated in Korea about garlic and the close relationship associated with garlic and the fact that a person has morals related to the consumption of garlic according to Korean myths were also mentioned in addition to that. The healthy aspect that raw garlic adds to Korean dishes, where large amounts of raw garlic are used in this dish were to stuff the chicken with raw garlic and add medicinal herbs to the soup like Korean ginseng. The food they talk about that contains raw garlic called "Samgyetang" is one of the healthiest Korean dishes in Korea. The reason for the abundant use of raw garlic in Korean dishes is that the Korean people believe that it symbolizes the life of Koreans, in addition to many legends in which garlic is mentioned as a symbol of humanity that humans and kinship nobility should have.
As mentioned by the Korean chef, who was welcomed in the interview, to prepare Korean dishes, saying that there are various Korean dishes in which garlic is an important ingredient, in addition to garlic, garlic sauce also fasting, where Koreans use garlic and fasting sauce to prepare Korean dishes. She says the raw garlic and red chili powder give the glasses of kimchi and make the wine last for long periods with the delicious smell of garlic.
The famous dish, known as rice cake, is made from rice and garlic sauce. The most famous Korean food, also kimbab, which uses garlic sauce from inside and outside, has also been prepared. In terms of similar flavors between Korean and French cuisine, the common factor is garlic, which adds the main flavor to the dish. Side dishes in which garlic is a main ingredient in its preparation have also been mentioned. fried chicken with garlic and honey sauce Familiarize yourself with the culture of Korean cuisine competing with French cuisine. And here in conclusion, the subject is the war of Korean and French cuisine, in which garlic is an essential ingredient.
To watch the interview, see this: shorturl.at/aeqMT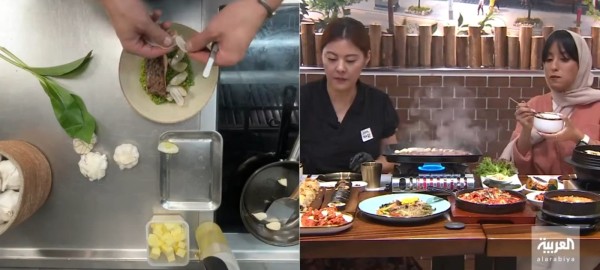 s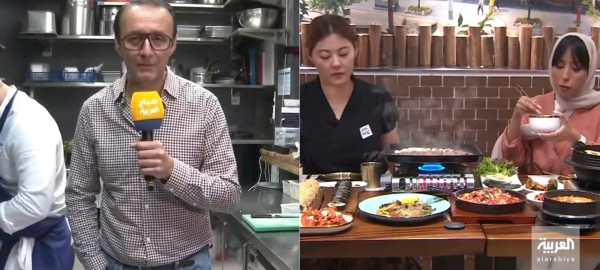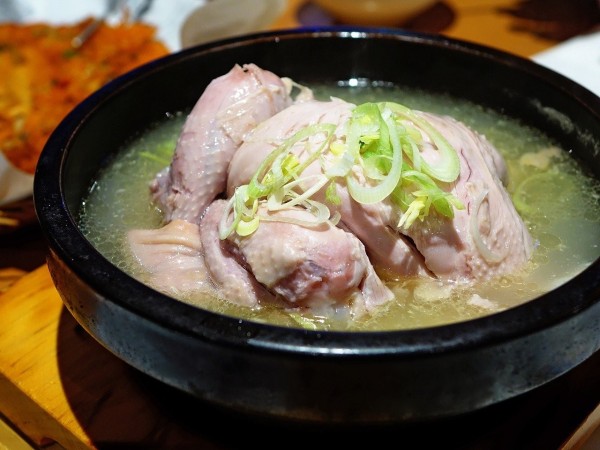 Taon Korean Restaurant

Sofitel Abu Dhabi Corniche ☆☆☆☆☆ (F2)
Corniche Road East, Capital Plaza Complex
44966 Abu Dhabi, United Arab Emirates
E-mail: [email protected]
Reservation number: 0586820030
Media Contact
Company Name: Korean restaurant TAON
Contact person: Media Relations
E-mail: Send an email
Town: Abu Dhabi
Country: United Arab Emirates
Website: https://taonkoreanrestaurant.com/