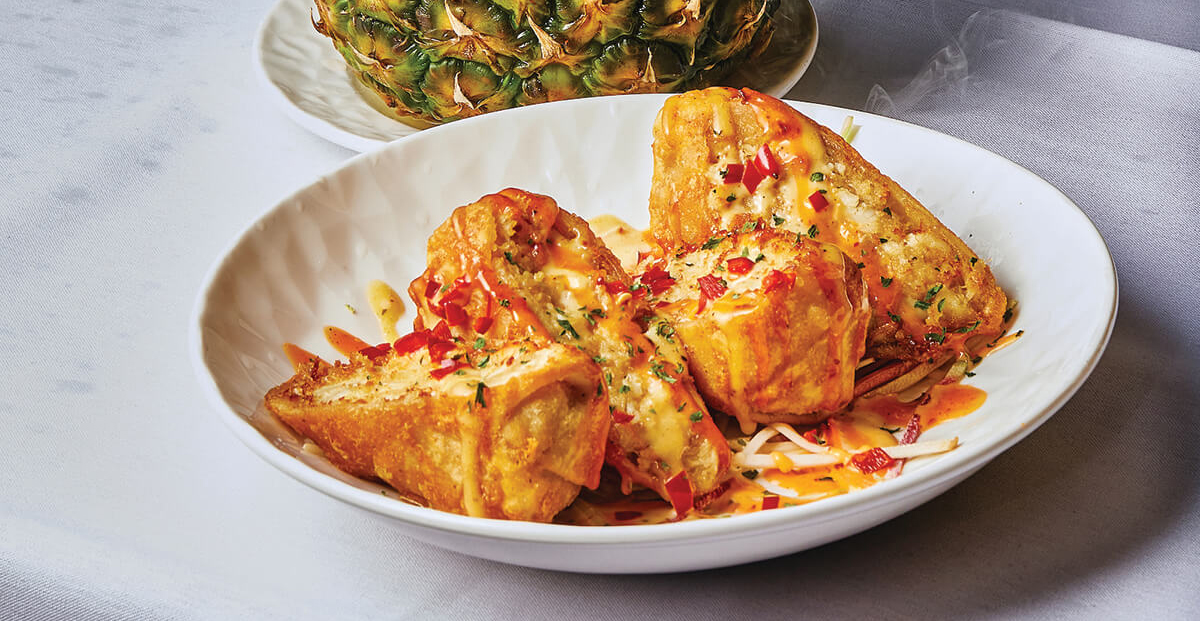 The Good Times Roll at Papi Cuisine in Riverside
A dry aged New York strip, cooked to perfection with a simple peppery rub, was also exceptional. Seafood features prominently on the menu. The crab-stuffed lobster was surprisingly bland – the breading on the crab seemed to rob the flavor of the crab and lobster meat.
A do-it-yourself pasta dish has been more successful. A bowl of fettuccine topped with a rich Alfredo sauce was surrounded by fried shrimp expertly mixed in a spicy house sauce. The dish was delicious but impossible to finish for one person.
The sides were less uniform. The four-cheese mac and cheese, including New York Cheddar and Smoky Gouda, is gooey, rich, and among the best comfort food in town. Perez's version of traditional greens is made with kale and is pleasantly sour. The seasoned fries, mashed potatoes and Brussels sprouts, however, were unremarkable.
A party atmosphere envelops the entire restaurant, which means several things. First of all, everyone is having fun including the staff who went out of their way to make sure we had everything we needed. (A friendly bartender assured us that it is okay to park in any space on the ground floor of the attached garage for two hours, even if the signage is far from clear.)
Also: this place is noisy. If you are looking for a quiet and peaceful evening, you might want to save Papi's for another more cheerful time. But don't give it up completely.
During each of our visits, several tables celebrated birthdays and special occasions. The guests of honor were aged 10 to – well, we won't venture to guess, but at all parties, kids and adults alike happily ate some of the most festive food in town.