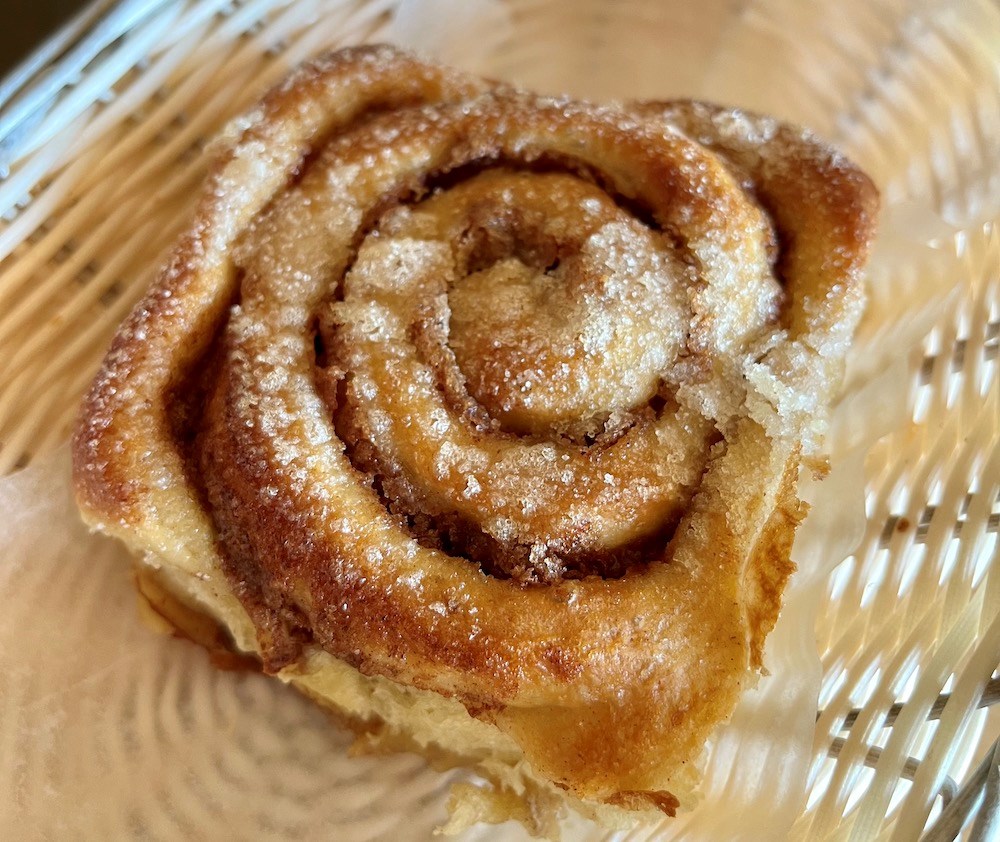 What are the restaurants at Silver Star Mountain Resort?
"Go travel to eat" is my motto, so before I pack my bags and hit the road, I always do my research for the hottest new restaurants and cafes, must-visit candy stores, tried-and-true local veterans, and Suite.
So what happens when you spend a few days about 25 minutes outside of a city in a hill station with only a handful of dining options built in?
Well, if you're at Silver Star Mountain Resort in the North Okanagan, what happens is that you'll be spending those summer days and nights eating a wide range of cuisines and food styles in a range of restaurants that make it not just a trip, but a destination.
Note: During peak season, Silver Star offers even more dining options. A full index of options, including opening information, is available online.
Here's your guide to dining around Silver Star in the summer.
Bugaboos Bakery Cafe
The smell of buttery baked goods, sweet fruit and cinnamon that permeates the air around the Silver Star Village Promenade are clear signals that cooking magic is happening nearby. The magic comes courtesy of Frank Berkers, owner of Bugaboos Bakery Cafe, a beloved institution on the mountain to fuel a day of adventure. Berkers has been in the baking business for nearly 40 years, having started his career in the Netherlands before opening Bugaboos at Silver Star a quarter of a century ago.
First thing in the morning, head to the café and queue to take a look at what's coming out of the Bugaboos ovens; you will probably be faced with a range of sweet and savory pastries, mainly croissants of all kinds, from classic chocolate to salted eggs and cheese. There are sausage rolls, bear claws and sandwiches alongside cream puffs and a must-try cinnamon roll. Be sure to arrive early before they sell out. Pair your baked treat with coffee, a smoothie, or something a little more fortified, like fortified coffees or beer.
Social black pine
What do you get when you cross the flavors of Japan with an alpine ski lodge stay? That's no joke punchline – it's actually the premise behind Black Pine Social, a spacious, caring and comfortable restaurant and lounge located on the top floor of one of the main buildings in Silver Village Star. Brandon Loughery, who bought the establishment and launched Black Pine – as so many current hospitality stories say – just before the pandemic had British Columbia in its clutches. His vision was to give visitors to the resort an idea of ​​what he has seen and tasted after skiing all over the world, bringing together elements from some of his favorite parts of Japanese and Alpine cuisine.
The result: a ski-lodge vibe with craving-worthy sharing plates like mounds of golden parmesan truffle fries, creamy mac and cheese and katsu sandos, or hearty ramen bowls that satisfy the soul. The food pairs with fantastic drinks from the cocktail menu, selections from the restaurant's whiskey cellar, wine or beers.
Loughery, a Vancouver restaurant veteran, also owns and operates a pair of local "blue-collar" pubs in the area that he's revitalized with local ingredients — without losing touch with the community's clientele. He has another BC venture in the works and plans to make a few more tweaks to the Black Pine space before peak ski season arrives — and the restaurant's full winter menu.
Gratta Pizza
If the secret to great pizza is in the crust, then Silver Star's Pizza Gratta take-out pizzeria is definitely on to something. Owners Wendy and Tim Olson, who took over the pie and slice shop space a few years ago, are passionate about the health benefits of naturally fermented sourdough, which they use to make their pizzas. Working with high-quality ingredients — and a tight-knit team — the family-run business produces mouth-watering pizzas, including all-vegan options.
The Olsons are also aware of the ecological impact of running a food business, so you won't find any plastic drink bottles in the checkout, and in the kitchen, the team aims to be as close to zero as possible. waste. They top their pies with classic toppings and a homemade marinara sauce, using time-tested recipes to create their pizzas that are sure to please. If you're not looking for a pie, fear not – Pizza Gratta has slices up for grabs, plus a few sandwich options and special menus to watch out for.
The Big Bulldog Cafe
For those familiar with Amsterdam's Bulldog Cafe – or those who simply google the name of the Silver Star restaurant and land on the Dutch venue's website – you're actually on the nose. The BC branch is owned by the same people behind the original European Bulldog – they happen to love Canada and especially the cozy charms of the alpine village of Silver Star.
You'll find a global mix of flavors here in the casual pub-style cafe, with many unique dishes you don't typically see in the Okanagan. It's East-meets-West, passing through the Netherlands, which means you can dive into dizzying piles of nachos, Indonesian spring rolls or Bitterballen – a Dutch dish of beef stew dumplings fries. And if ever there was a meeting of minds between Canada and Holland, it would result in Poutine Hollandaise: thick fries loaded with onions, Indonesian peanut sauce and drizzled with mayonnaise.
The red wood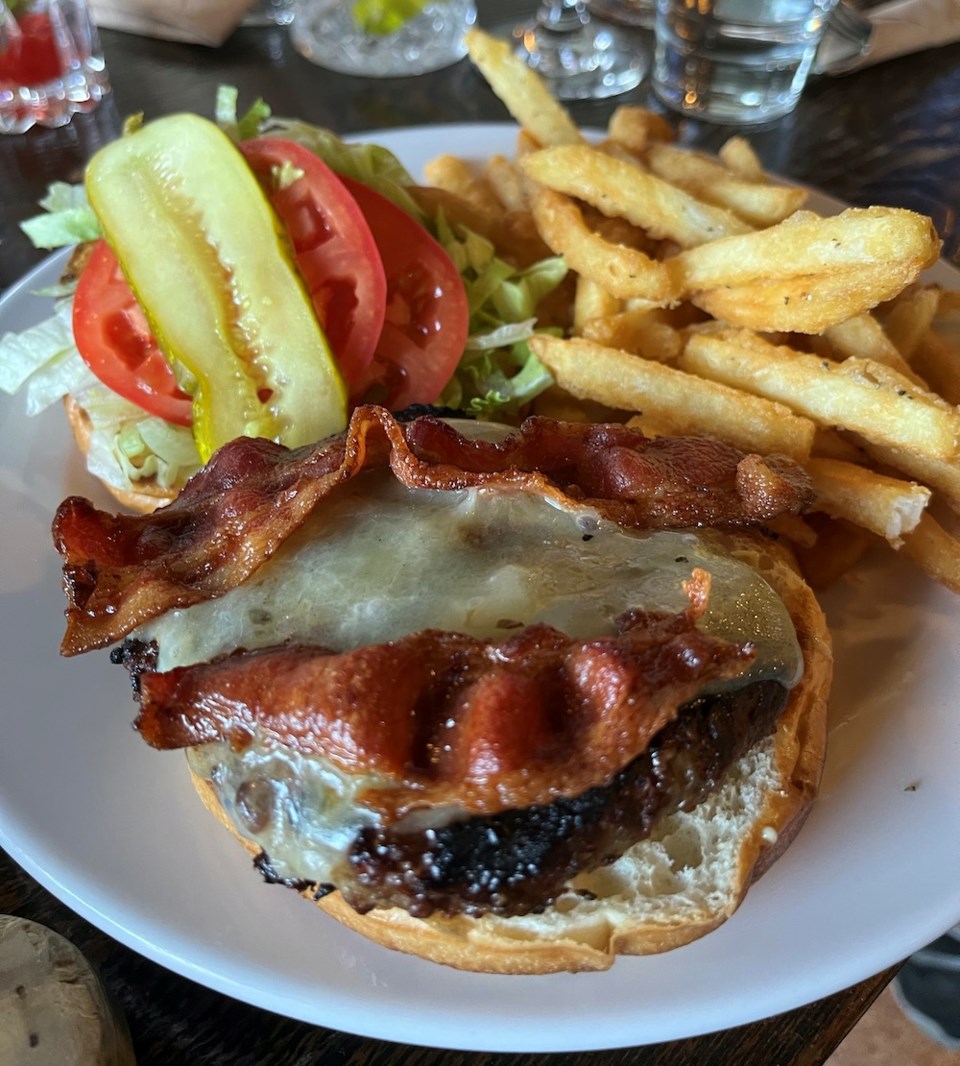 You can spend day to night – or hang out on their spacious, sunny terrace all day long – at Red Antler. For the morning crowd, breakfast wraps and classic egg breakfasts will get you started, while accessible appies, bowls, burgers and salads take center stage for lunch or dinner. having dinner.
Feast on sharing plates of Korean fried cauliflower or wings, or grab a thick, juicy burger with fries. The food here is casual, like the vibe, with something to please anyone at the table. As for drinks, the Red Antler serves fun house cocktails, beer and wine, or zero-proof libations. Take note, they do a great Happy Hour with drink specials, making it the perfect place for before or after all of your day's adventures.
Thanks to Destination Silver Star for supporting the featured restaurant experience. All opinions and inclusions are those of the author and were not guided or influenced in any way, and no company or representative received any insight into this article prior to publication.