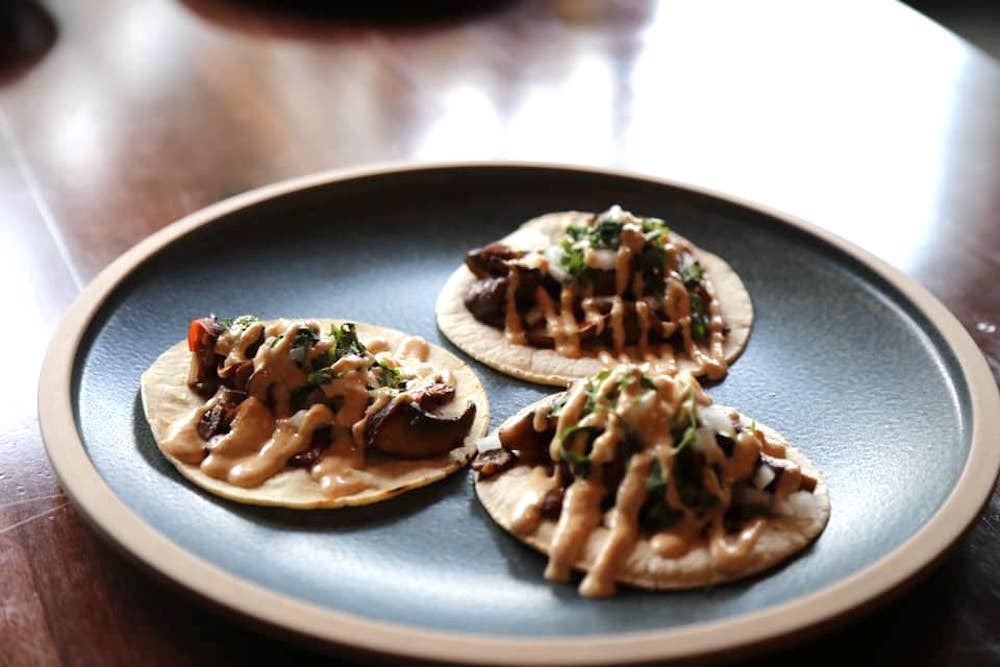 Which restaurant will be on the corner of Water and Carrall?
We finally know what's going on in a long-empty food court in Gastown, and it's pretty exciting!
A Gastown restaurant space that's been vacant for more than two years finally has a new tenant, which means more Mexican food is coming to Vancouver.
Called Monarca, the business will be a restaurant partner of Opheliathe Olympic Village Mexican spot that came to us thanks to the same people behind the popular Flying Pig restaurants.
Monarca is moving to 181 Carrall Street, which was previously home to Coquille, a seafood restaurant that closed at the very end of 2019, leaving the corner space empty all that time. Coquille had moved in after the upmarket Secret Location restaurant closed and had her front door swing from 1 Water Street to the corner of Carrall.
We don't have any other Monarca details available to share, but if you've been following Flying Pig's former sibling and Ophelia WildTale (another seafood spot that's closed), you might already be following @monarcavancouver on Instagram, as it seems they have moved the account to the new project.
Ophelia Mexican Kitchen launched in 2020 in the former WildTale Olympic Village space. The concept is led by Executive Chef Francisco Higareda and features dishes inspired by his roots in Veracruz, Mexico. We can probably expect Monarca to be an extension of the type of exciting modern Mexican cuisine in Vancouver that has grown in popularity over the past couple of years.
A representative from Ophelia confirmed the new restaurant and said the opening date could be as early as late March. Stay tuned!